About Psychotherapy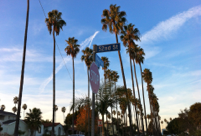 LIFE IS A MYSTERY TO BE CELEBRATED, NOT A PROBLEM TO BE SOLVED
"The purpose of therapy is to remove blocks to truth; to help you abandon any patterns of belief that no longer serve you in a productive way; to implement self-forgiveness.
Therapy can alleviate suffering and open the door to peace of mind. It can assist in separating illusion from reality and even reality from truth.
Finally, it can help you to learn to make your decisions from internal prompts because you have created an internal locus of control."
From "A Course in Miracles"
Psychotherapy is one of the most rewarding experiences a person can engage in. It is usually a life changing experience for the person or persons involved. 
 
Services are provided for individuals, couples and families.
 
Mr. Garren uses an eclectic style of counseling that incorporates many different ways to help you gain clarity so that you can move forward in your life without all of the "stuff" that has become burdensome.
 
If you're tired of your status quo, and are ready to make some productive and positive changes in your life, Mr. Garren can be an excellent partner on your journey into wellness.
 
Ed works particularly well with creative people, artists, actors, writers.  He has also worked with many "High Profile" persons, celebrities and people for whom discretion is important. 
 
He has particular expertise with persons who are newly in recovery from alcohol and/or drugs and is very familiar with various recovery programs and treatments.
 
Ed has particular interest in the relationship between mental health and social justice.  His practice is primarily with persons who are considered "minorities", including single mothers, persons of color, non-native speakers of English, GLBTQ persons, and others who have always felt like "outsiders."
 
Please explore the other pages here for more information.
 
Edward Garren MFT on Facebook and Twitter